WMB Classic Invites will be sent out via email on 9/6.  Please confirm your spot ASAP.
If you finished in the top 30% of your division, you are invited to fish the WMB Classic free of charge.  If you did not finish in the top 30% but fished at least the minimum events required, you are invited to fish the WMB Classic for a fee of $100.  The fee will be paid to WMB (cash or check) at the time you register at the tournament (Friday evening or Saturday morning).
Free entries will not be passed down to other teams.  Each team is required to make plans based on how they finished at the end of the regular season.
Substitutes are allowed for the WMB Classic.  You can create a new team with another angler THAT QUALIFIED on any other team for the WMB Classic.  If you have a partner in mind that does not qualify for the WMB Classic, please do not call us to ask if they can fish with you (this happens a lot).
If you qualified for the WMB Classic through more than one division you will recieve an invite and accociated take-off number for each instance. You should sign up your team under the best take off position.Big Bass Payouts:Incuded in the entry is a cumulative Big Bass payout for 1st and 2nd big bass of the entire event. We will have a cash sidepot on day 1 and day 2 at 20$ per boat for big bass of the day which will payout 60/40 of the pot each day. This is an optional side pot.
Tournament Details
Banquet Details -
WMB will host a banquet open to all participants the evening of Friday Sept 22nd 5-8pm. Dinner will be provided and there will be a cash bar & other drinks served by the hall. 
Please RSVP with the number of guests if you plan to attend so we can get an accurate head count and enough food for everyone. The RSVP is part of the tournament registration process with instructions contained in the invite emails. It is important for us to have a head count so please RSVP by Friday the 15th.
The banquet will be at the CC Hall in the Sault (link and directions above). Boat parking may be limited.
Practice Details
There is no official practice period. Tournament waters are open to practice / fishing until 5pm Friday, Sept 22nd.
Tournament Off Limits & Boundaries
The St. Mary's is an expansive river system with thousands of square miles of water. We advise all anglers to to pay close attention to marked channels, shoals, hazaards, and GPS navigation aids / maps and use precaution when exploring the area.  US and Canadian waters are open to fishing. Anglers should note Canadian limits for small and largemouth bass differ from those of the US - this may affect anyone fishing alone especially. Please review all regulations when fishinng in Canadian water.
The official tournament waters shall be:
To the West: A line extending parrallel from the western inside seawall of the Saint Mary's Falls Hydropower Plant to the canadian Shore
---
To the South:
A line extending across the mouth of the Detour channel (point to point)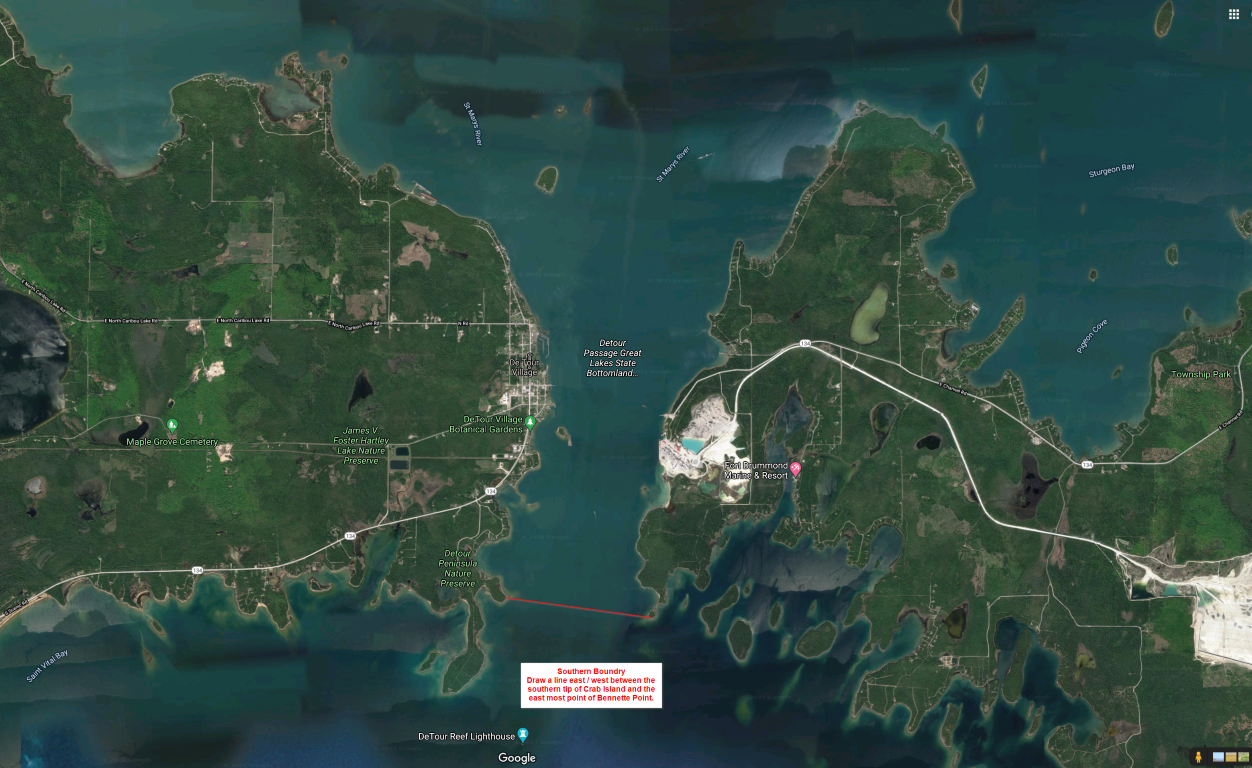 ---
To the East:
North to south from Lighthouse Pt to Raynolds Pt on Drummond Island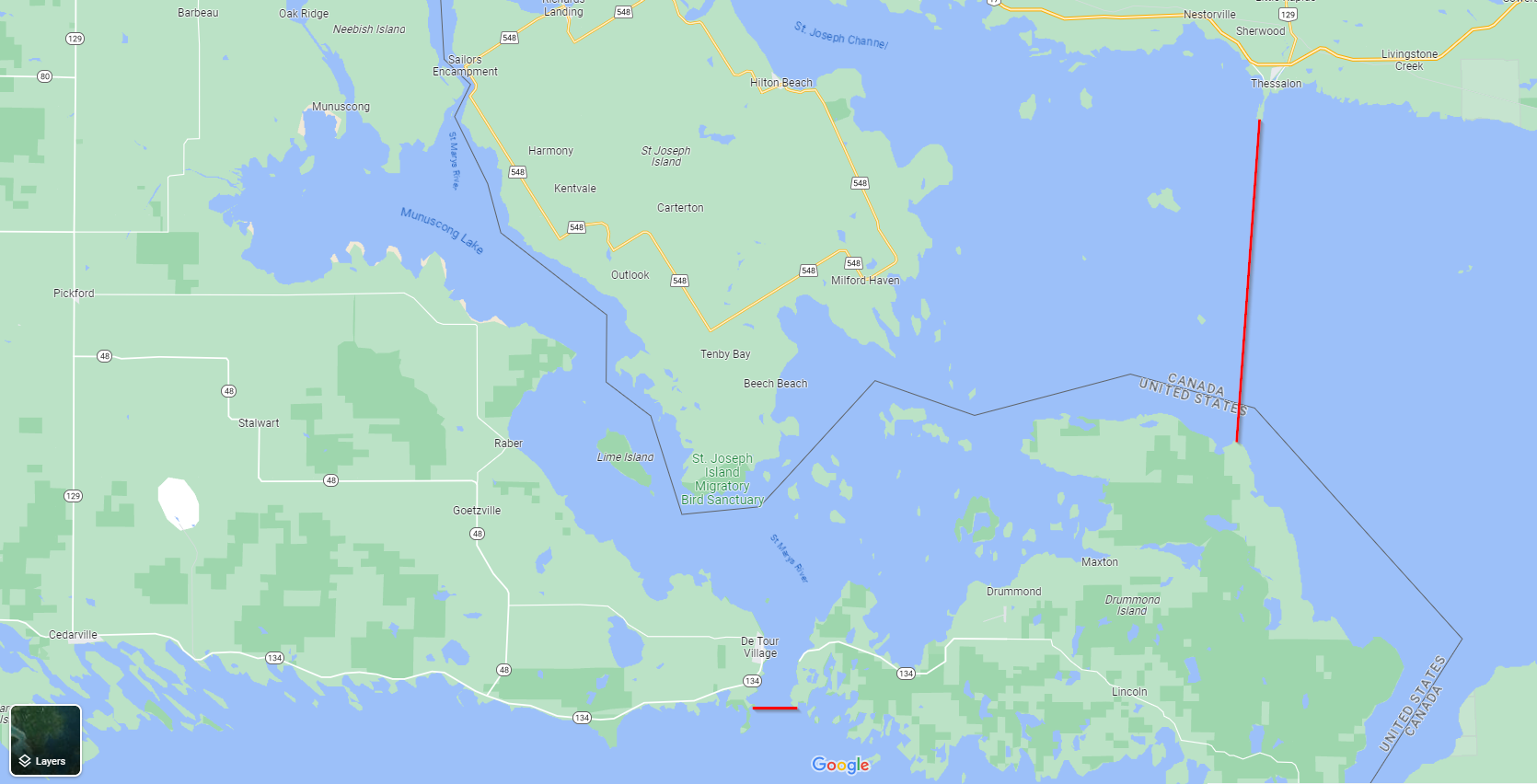 ---