Final Results HERE Participation
WMB Classic Invites went out via email on 9/14.  Please confirm your spot ASAP.
If you finished in the top 30% of your division, you are invited to fish the WMB Classic free of charge.  If you did not finish in the top 30% but fished the at least the minimum events required, you are invited to fish the WMB Classic for a fee of $100.  The fee will be paid to WMB by cash or check at the time you register (Friday evening or Saturday morning).
Free entries will not be passed down to other teams.  Each team is required to make plans based on how they finished at the end of the regular season.
Substitutes are allowed for the WMB Classic.  You can create a new team with another angler THAT QUALIFIED for the WMB Classic.  If your partner does not qualify for the WMB Classic, do not call us to ask if they can fish with you!
If you qualified for the WMB Classic through more than one division, you should sign up your team under the best take off position.Big Bass Payouts:Incuded in the entry is a cumulative Big Bass payout for 1st and 2nd big bass of the entire event. We will have a cash sidepot on day 1 and day 2 at 20$ per boat for big bass of the day which will payout 60/40 of the pot each day. This is an optional side pot.
Tournament Details
      

Launch Location: William Gregory Boat Launch https://goo.gl/maps/ifPABxwD2HFYArrU8

      

Dates: September 26 and 27

      

Tournament Hours: 7:30 AM – 4:00 PM (Local sunrise approx. 7:30AM)

      

Flights: TBD
Practice Details
There is no pre-tournament off limits period and no official practice day(s)
Tournament Off Limits & Boundaries
All Canadian Waters are off limits to fishing. You cannot fish Canadian waters in any way, shape, or form. You may travel through them however.
Southern Boundary: A line from the southern edge of Bennette Pointe east to the southern edge of Crab Island.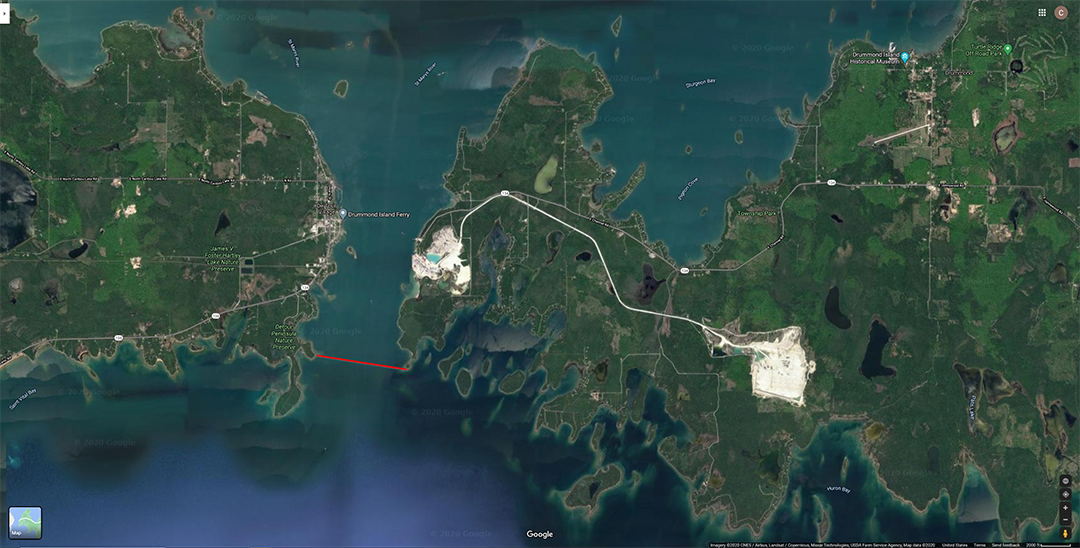 Eastern Boundary: A line from the tip of Chippewa Point on Drummond Island straight north to the Canadian border.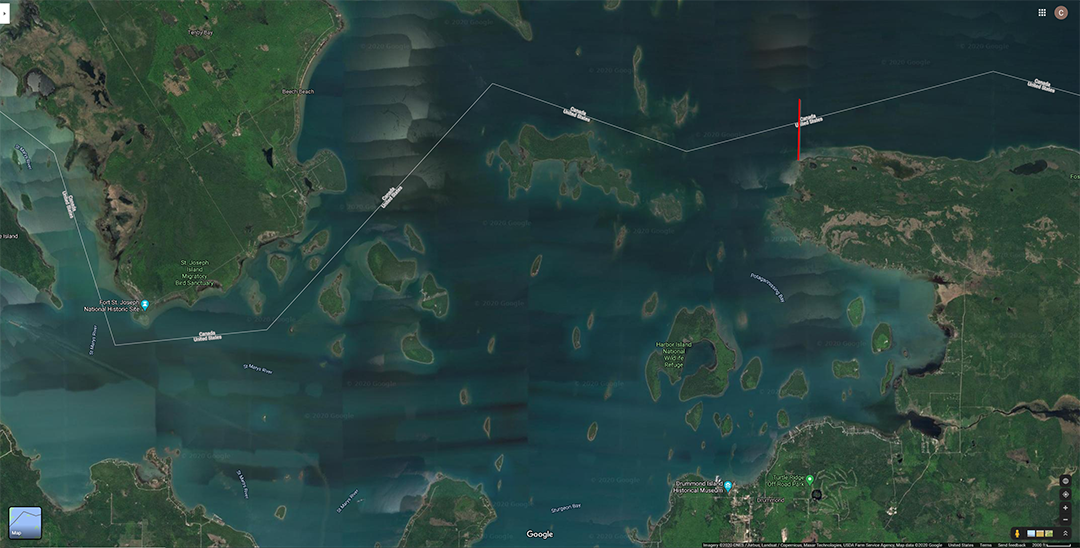 Western Boundary: A line from the western pier of the Edison Sault Power Canal NE to the Canadian border.
Canada https://www.cbsa-asfc.gc.ca/services/covid/non-canadians-canadiens-eng.html
Transiting boaters
You may still navigate through international or Canadian waters while in transit directly from one place outside Canada to another place outside Canada, if the transit is:
Transiting travelers may only make non-discretionary (essential) stops along the way, including to use facilities, refuel or for essential supplies.
You must follow social distancing practices and wear a non-medical mass or face covering during these stops.